It was in the 1970s in a small village in Sweden that the swimming goggle industry changed forever. Jan Malmsten, an avid swimmer and entrepreneur, designed simplistic, sleek, and affordable swimming goggles that were adopted by the majority of elite swimmers around the world.
These goggles, commonly referred to as the Swedish goggles, are still in use to this day. However, their dominance has been overtaken by newer, more modern models with aerodynamic designs and softer eye socket cups.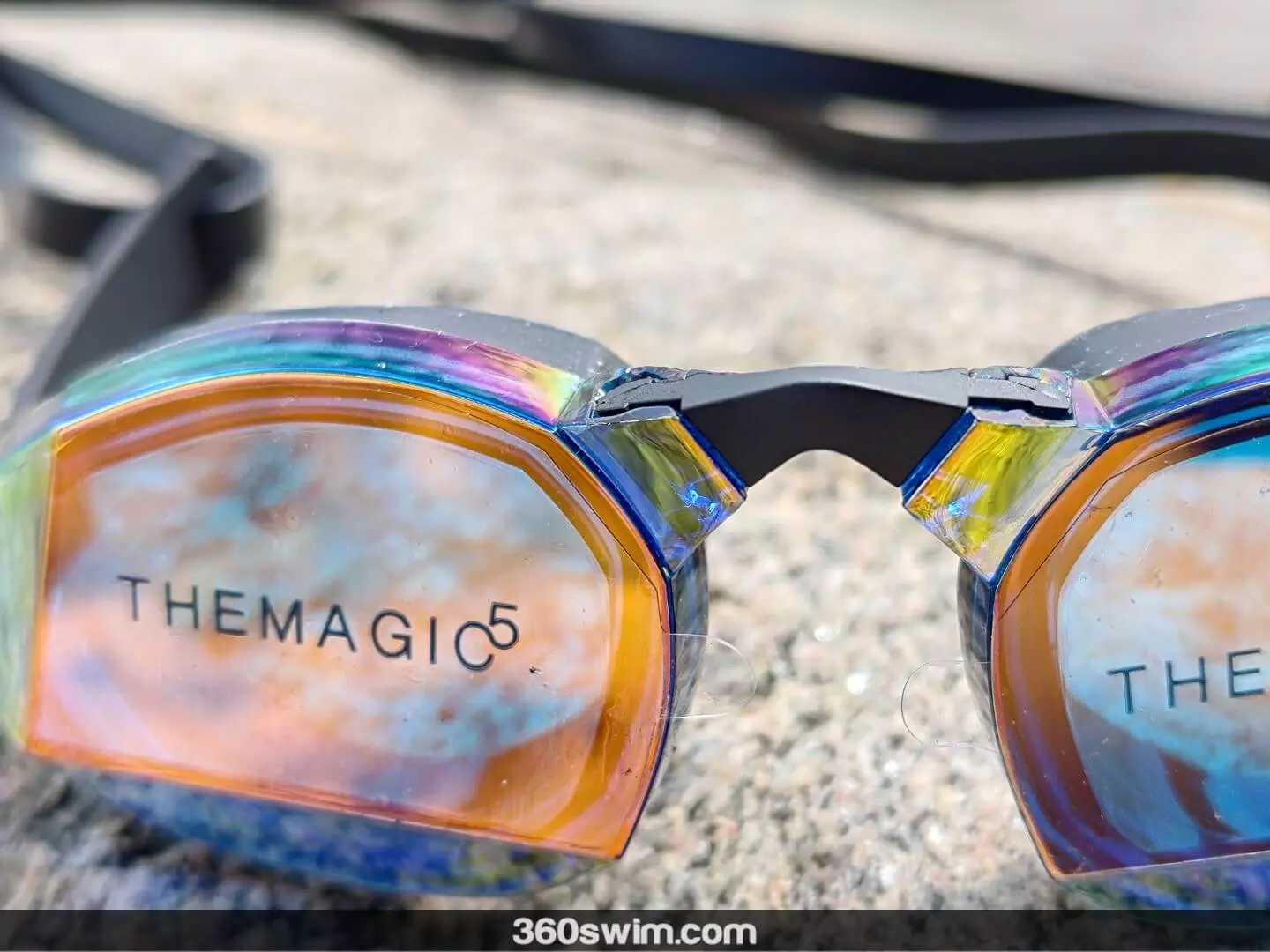 Fast forward more than 50 years from the original invention of the Swedish goggle, and travel just 150 km to the neighboring country of Denmark. Here, you'll encounter another group of swimming enthusiast geeks who, with their small team, are endeavoring to revolutionize the swimming goggle industry once again.
This time, there's nothing rotten in the Kingdom of Denmark. On the contrary, the Vikings certainly know how to craft swimming goggles.
The team behind these new goggles calls themselves TheMagic5 and offers bespoke goggles created to fit your unique facial features perfectly. They even appeared on the world-famous investor TV show the Shark Tank for their innovative product.
Custom fit swimming goggles, pretty cool, ey?
The Magic5 team is capable of gathering a few data points from your face, analyzing them, infusing them with the renowned Nordic design magic, and then manufacturing custom goggles tailored exclusively for you.
I am now the proud owner of my very own pair of Magic5 goggles and have been putting them through rigorous testing over the past 6 months.
Full disclosure: I grew up during the Swedish goggle frenzy, and believe it or not, those were the only goggles that fit me well during my 20+ year competitive swimming career, so I am a little hard to convince to switch to a different pair.
You can imagine my mix of reluctance as well as excitement about trying the Danish goggles :). (They are like Swedish goggles 2.0, if you will).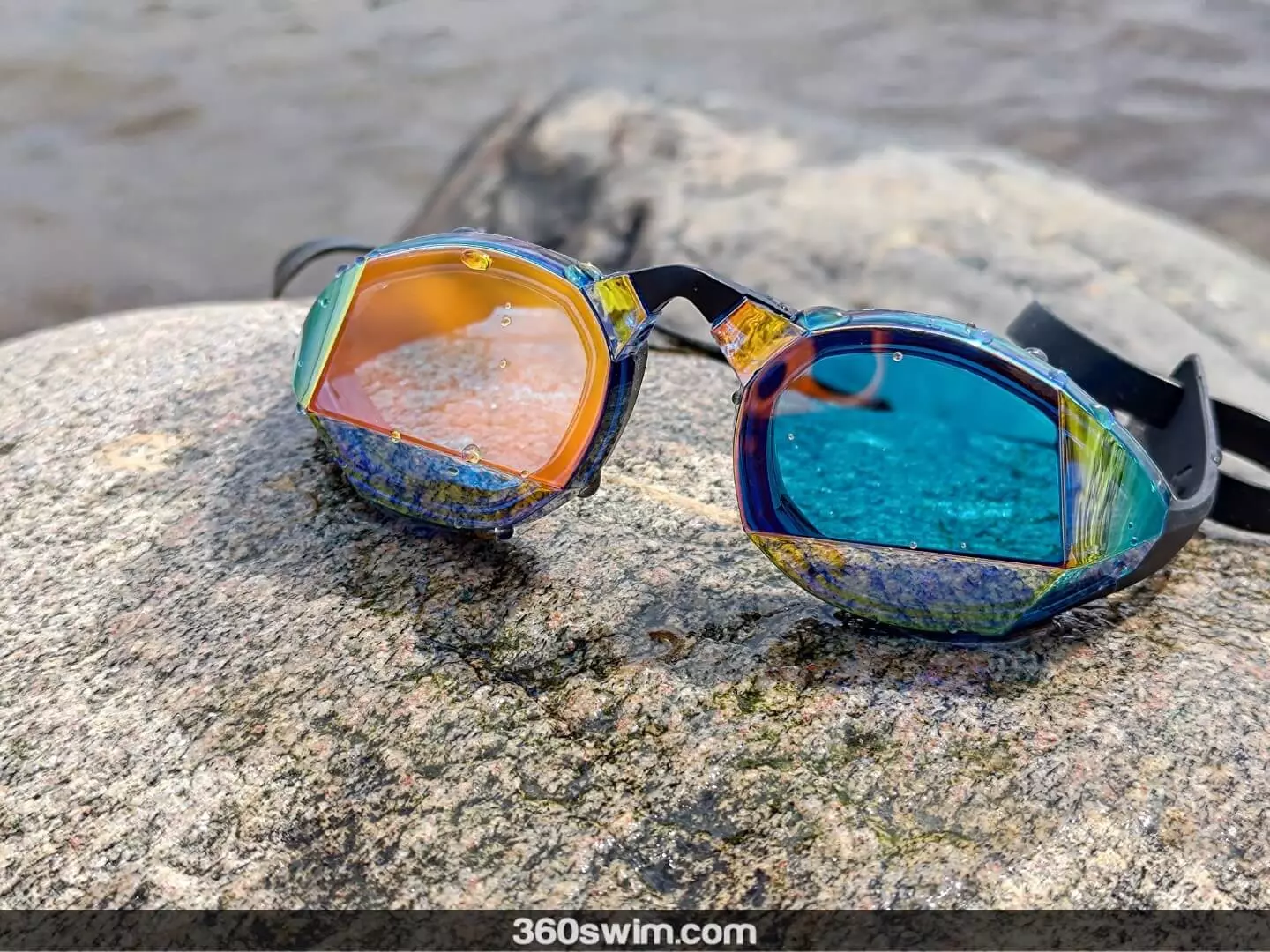 The Ordering Process
Let's start at the beginning.
The actual ordering process is quite straightforward, resembling the typical journey of adding items to a webshop shopping cart. So far, easy going.
However, this is where you enter the magical world of technology. To provide the Magic5 team with the necessary facial data points, you'll need to download their app to your phone and use your camera to scan your face.
You can check out the app here:
You will just follow simple instructions from within the app and slowly scan your face. In theory, it is simple, but in reality you will have to really pay attention to get it right.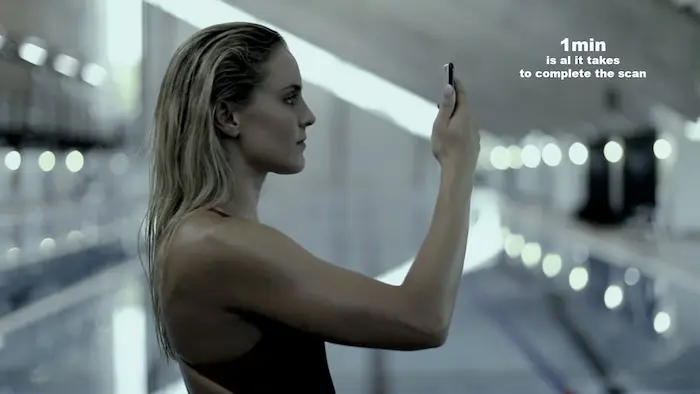 I am not this good looking and smooth as the model on the picture above. Am bit of a grizzly type of a man when it comes to hair (not sure if this was the issue factor), so I had to do my scan a few times before it reached the level of required accuracy.
I initially attempted my scan in the kitchen with a big window on one side. Shortly after submitting it, I received an email stating that my scan wasn't adequate, and the issue was presented as 'your scan is too dark to produce a good model for your goggles.'
The email further provided the following guidance:
There could be different reasons why the scan could not be used. So, when you complete the new scan, it is critical for your final and perfect fit that you follow the steps below:
Stand with your back against a wall/door.
No light source behind you.
Make sure that you are standing in a well-lit room. Natural light is better than artificial light. So if you can complete the scan during the day it is often a better result.
Make sure that you move your phone around slowly while keeping your head still, NOT the other way around.
As my initial scan was too dark, I went outside against a building wall (with the sun behind the building to eliminate shadows).
After submitting the new face scan, my goggles made it successfully into the production queue.
One funny noteworthy point is that the promotional video makes it sound like you only need to rotate your phone a few times to get a good scan. In reality, you'll need to move your phone very slowly (I mean, very, very slowly) to complete the scan. It will take at least a minute of slow phone movement. Patience is key.
It took me three tries to get my face correctly scanned.
On a positive note, even if you make errors and send an imperfect scan to the Magic5 team (like I did), there's no need to worry. They will contact you and let you know if the scan is acceptable or if they recommend a rescan.
Ultimately, their goal is to ensure that these goggles are the only ones you'll ever need.
All in all, very good experience thus far.
Next, you'll need a card the size of a credit card that you'll place on your forehead to provide an estimated size of your head.
Following this step, I expected the app to display a screen reassuring me that all was well and to relax. However, instead, the user interface instructed me to start a new scan, which was a bit confusing. The only confirmation I had that the scan went through was when I received an email.
My First Custom Goggles In My Hand
To my surprise, the manufacturing process only took a few days, and shortly thereafter, I had my goggles snugly on my face while doing laps.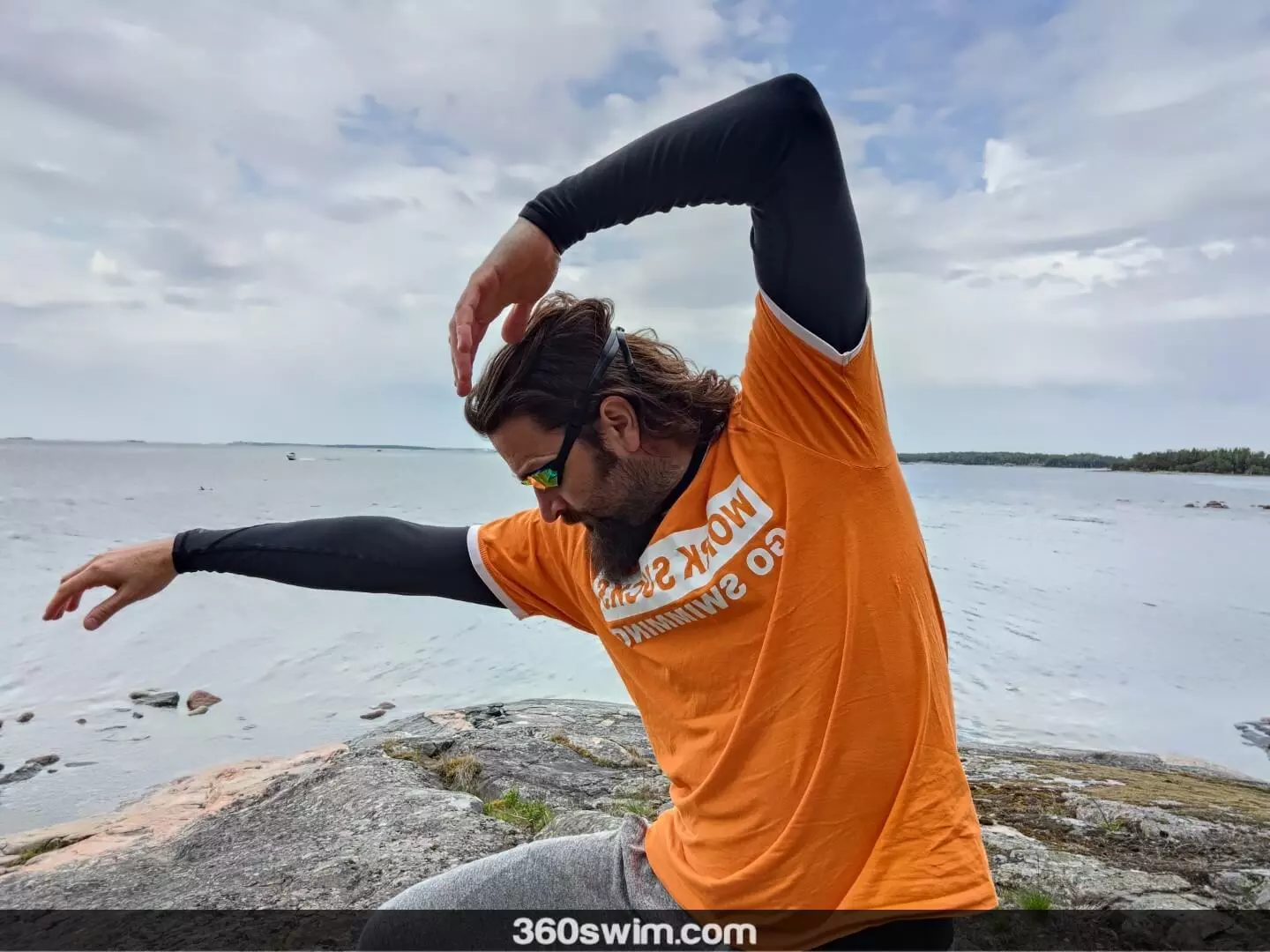 From the initial order to having them comfortably in place, the entire process took about 3 weeks.
With excitement at its peak, I opened the package and was met with a durable goggle case. It's one of the best cases I've come across for goggles so far. I will actually use it. :)
Kudos to the team.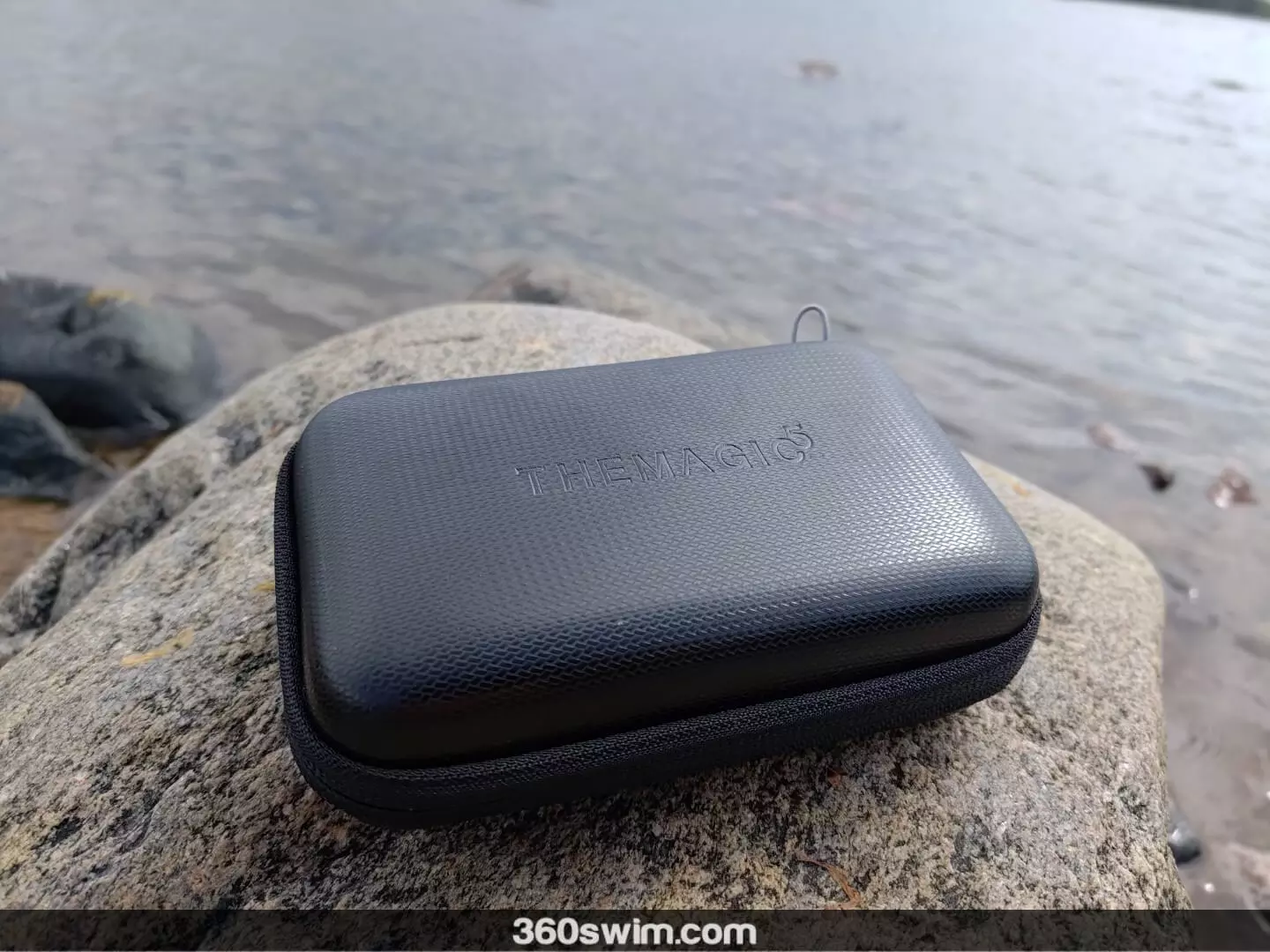 They even managed to incorporate small hidden compartments at the bottom of the case to store different-sized nosepieces.
Someone in that company cetainly posseses mad design skills.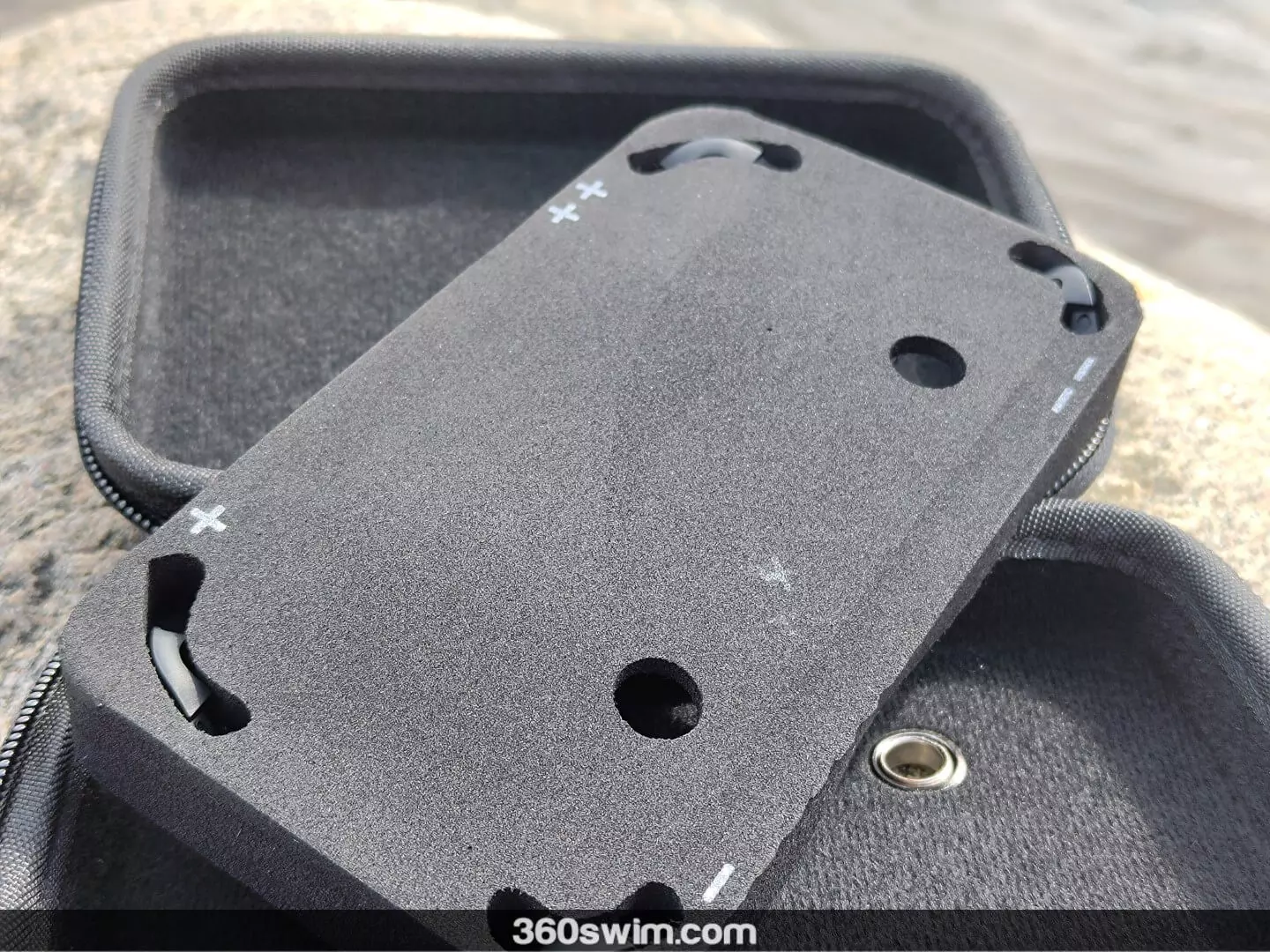 Now, let's address the question you're probably eager to hear the answer to: Do the goggles live up to the marketing claims that guarantee a perfect fit?
Yes, they absolutely do.
From the very first moment I put on the goggles, it felt as though they were always meant to be a part of my face. They fit the contours of my eye sockets so well that wearing them brings a sense of utter satisfaction.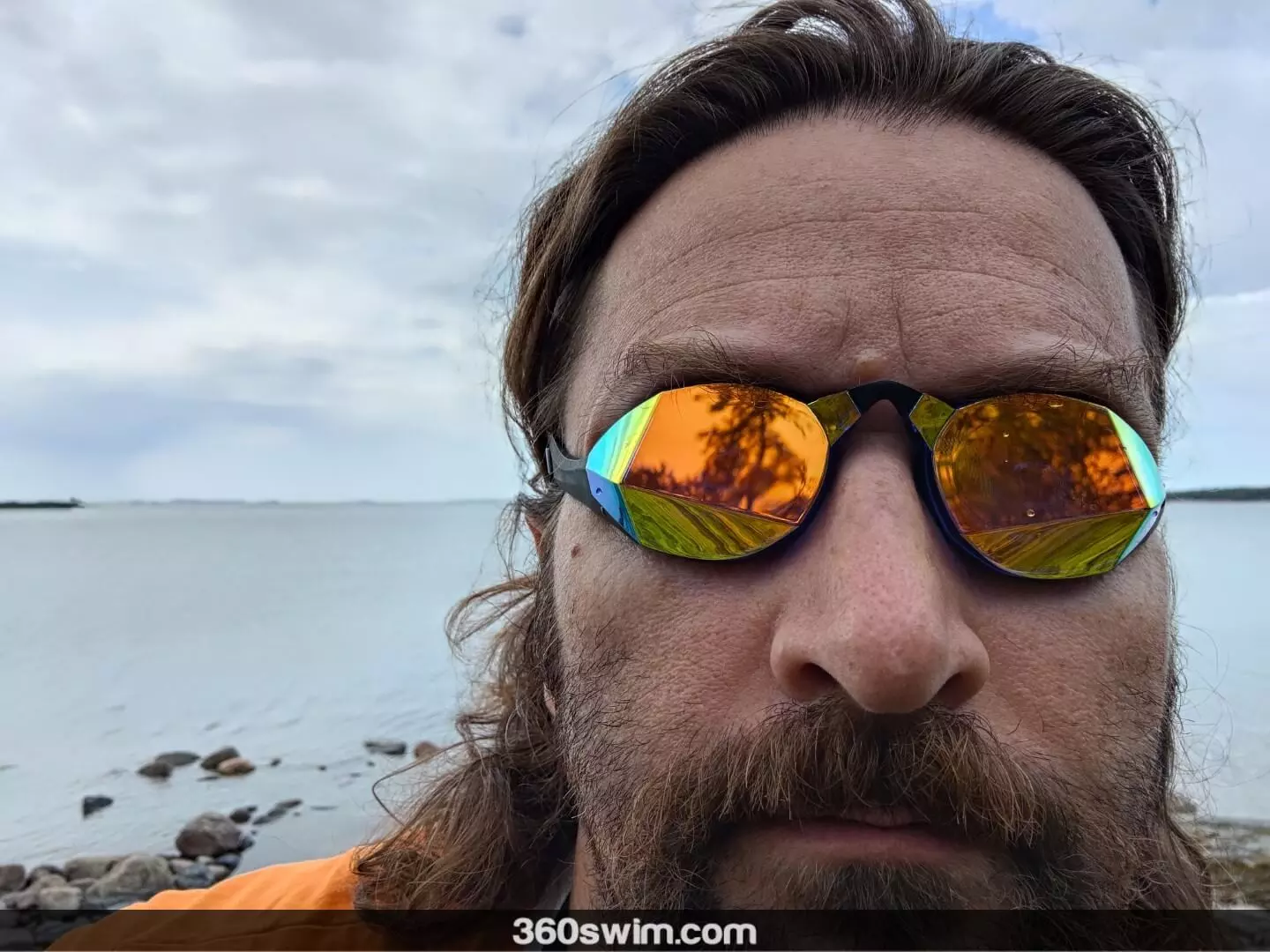 The feeling I get when I put them on is very hard to describe. I basically look forward to wearing them. I know it sounds weird, and you might think I am crazy. Well, maybe I am, but the goggles are just awesome.
I did change the nose piece, but to be honest, I probably did not have to. They just fit.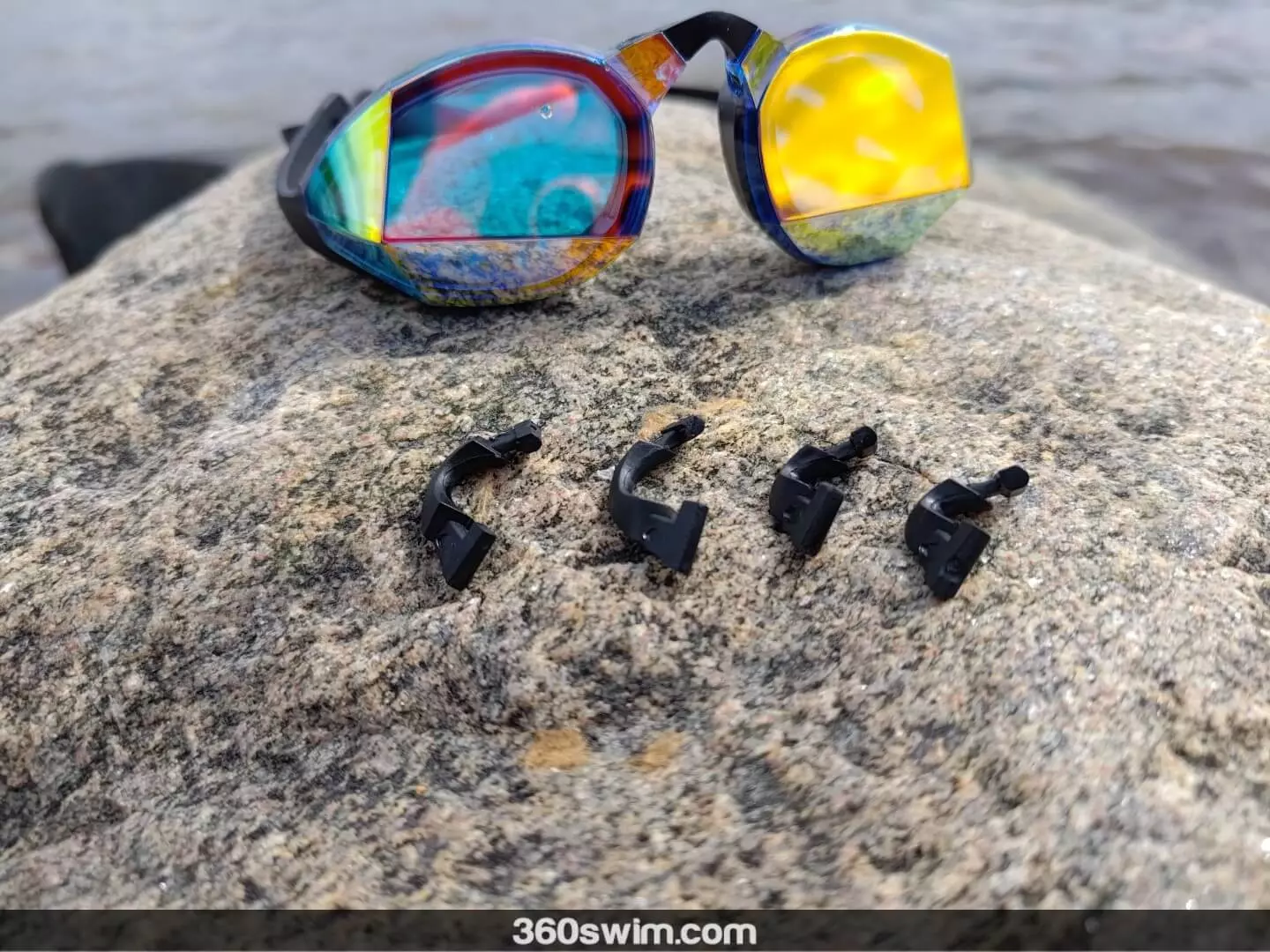 In my version of the goggles, the gasket that creates the seal consists of a relatively thick layer of gel (although the exact material remains uncertain), contributing to their remarkable comfort during wear.
I do have some concerns about the longevity of the gel staying adhered to the actual goggle cup and not detaching after a year. However, after six months of usage, the gel has shown no signs of damage so far.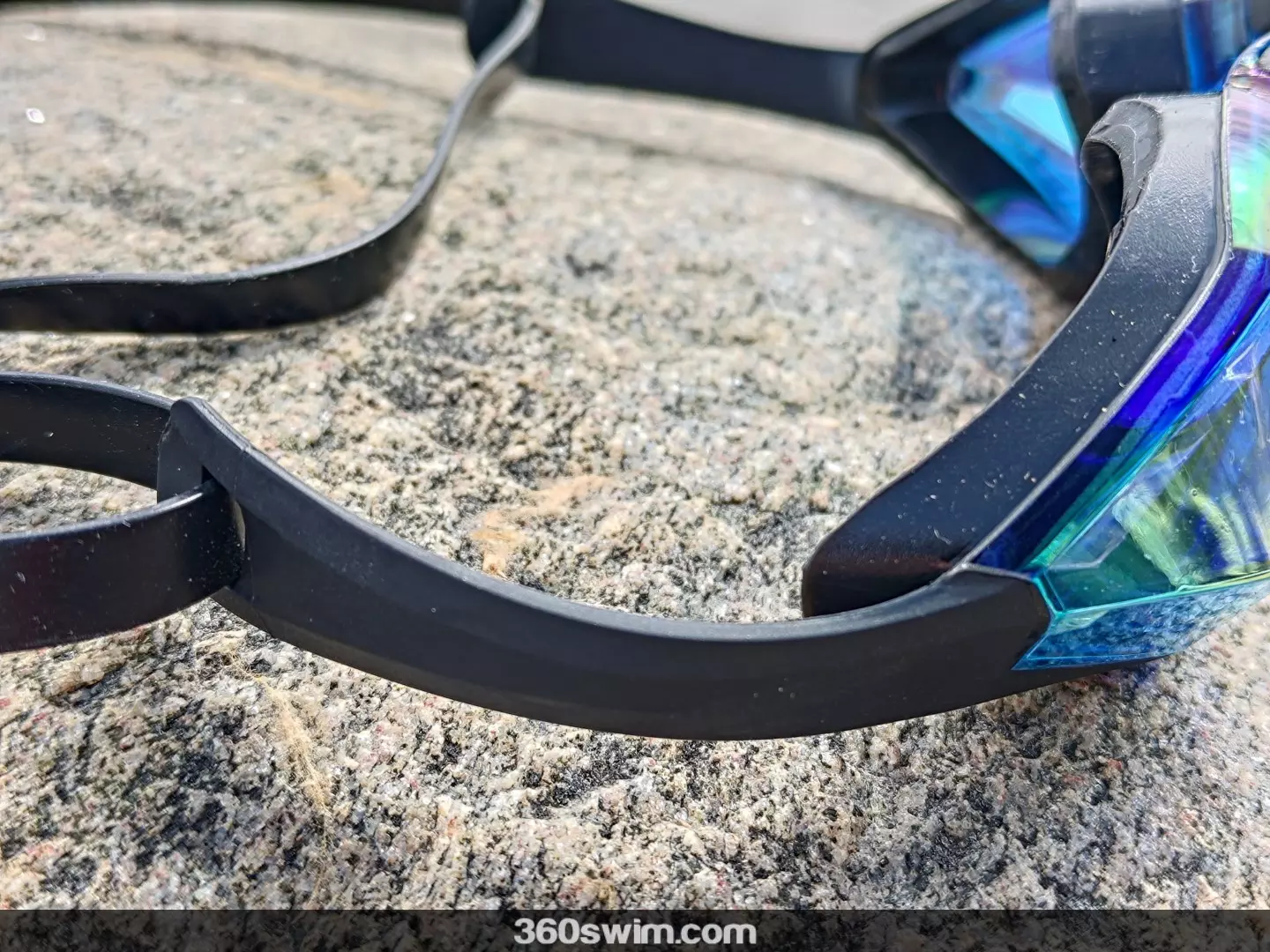 These goggles have a rather low profile. If you're accustomed to larger models, it might require some time to get used to. As I mentioned earlier, having grown up with the Swedish goggle design, the transition was practically seamless for me.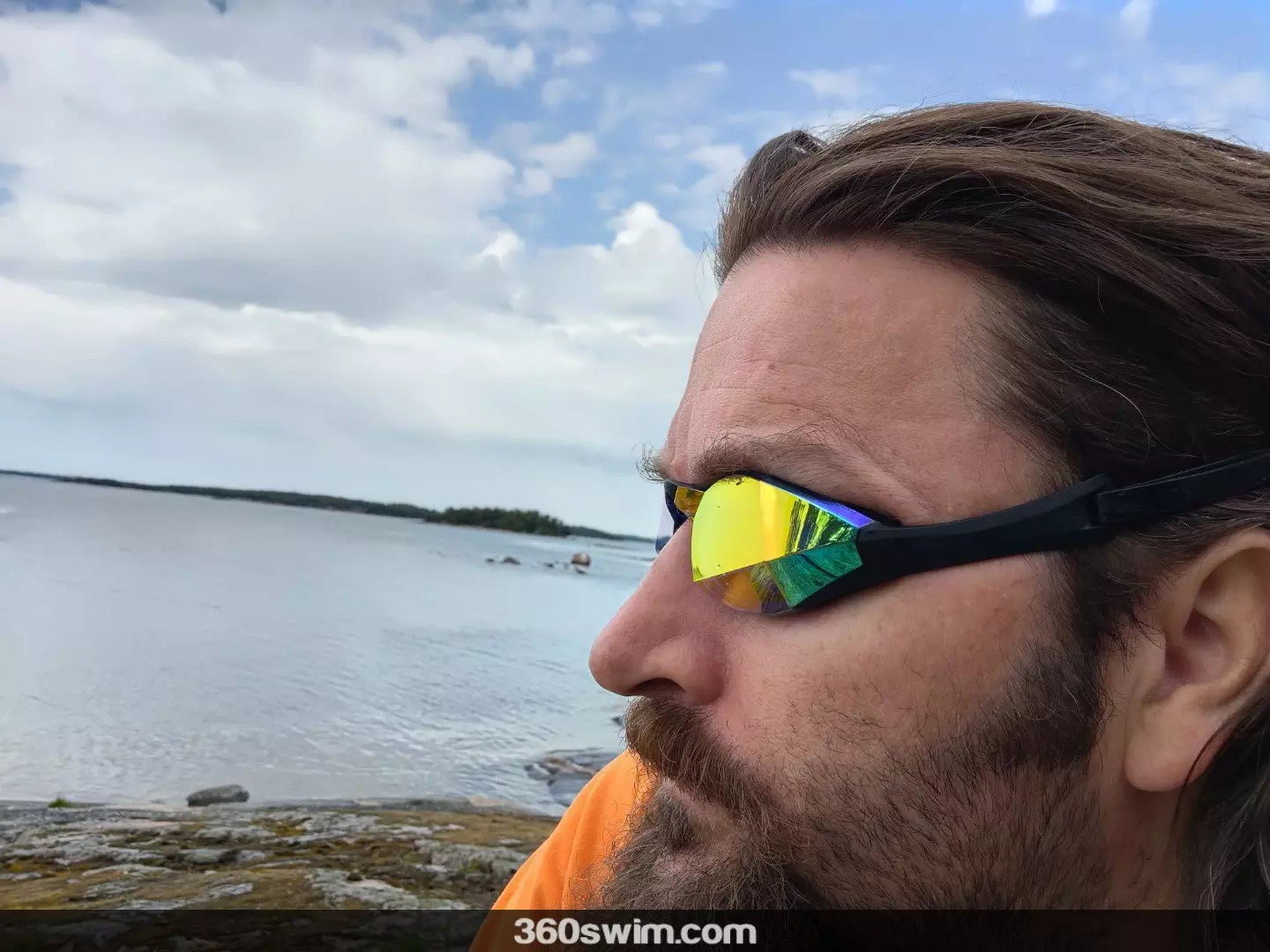 Furthermore, if you happen to have long eyelashes, there's a possibility they might brush against the inner material of the goggles. However, there's no need for concern. I was assured by the Magic5 team that they're ready to collaborate with you and even create a new pair to ensure your swimming experience remains comfortable.
On each side of the goggle socket, thin legs help secure them to your face. This design approach is quite popular these days, making it logical for these goggles to adopt it as well.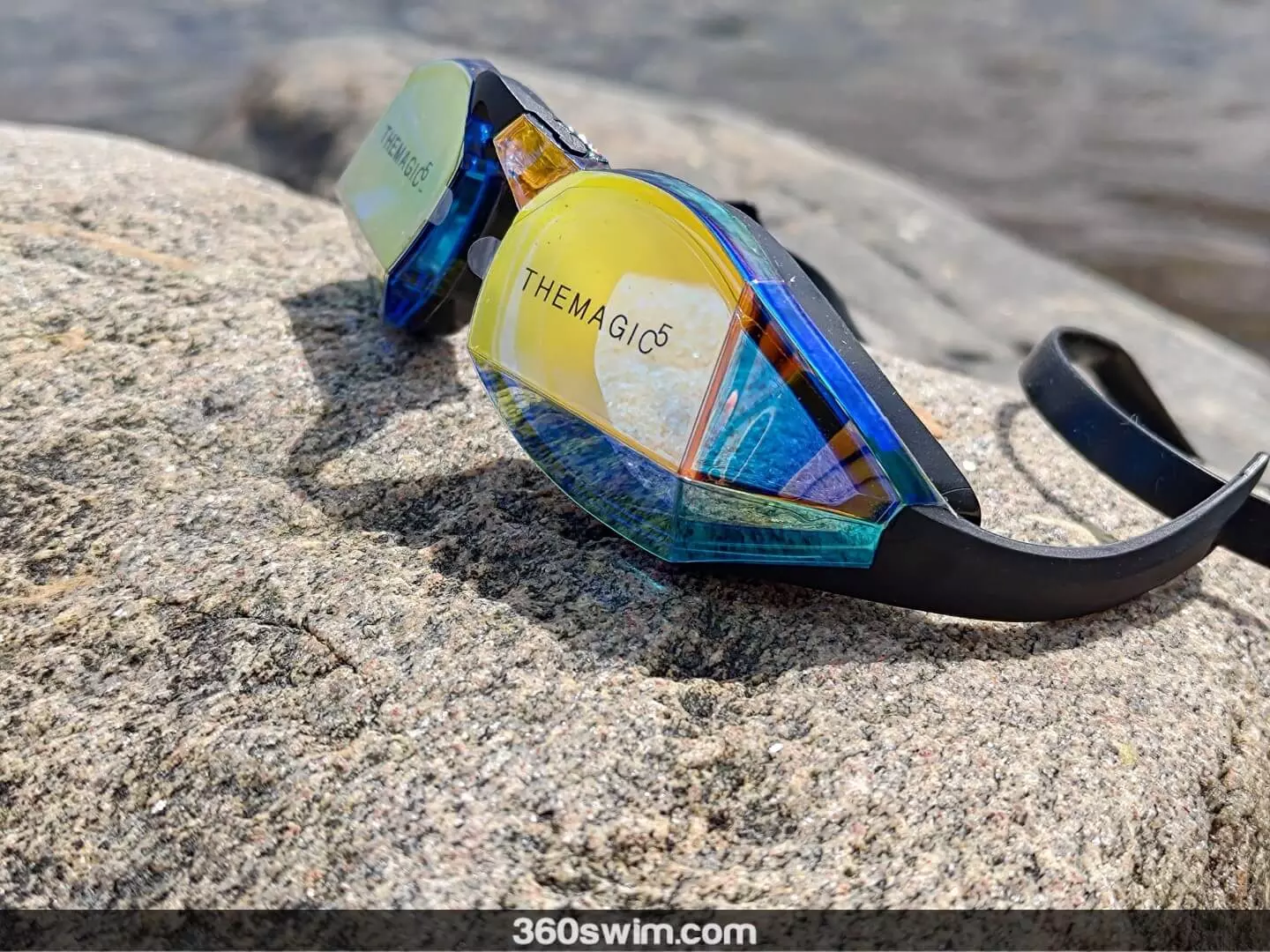 However, I've discovered that if I don't position the goggle straps and these legs correctly, there can be some minor leakage. It's not a major issue—you just need to find the right placement for the goggles on your face and maintain that setup every time. Once you've done that, you're all set, and leaks won't be a problem.
Final Thoughts
The goggles I selected were the Blue Magic Mirror Gold.
The main reason for my choice was the image the eshop shows as if you'd look through the goggle lense. I wanted to have goggles suitable for both indoor and outdoor swimming, and the vision pictures associated with the other models looked quite gloomy to me.
To be honest, looking through the goggles is like it was on the picture. On top of that the peripheral vision is also a great benefit.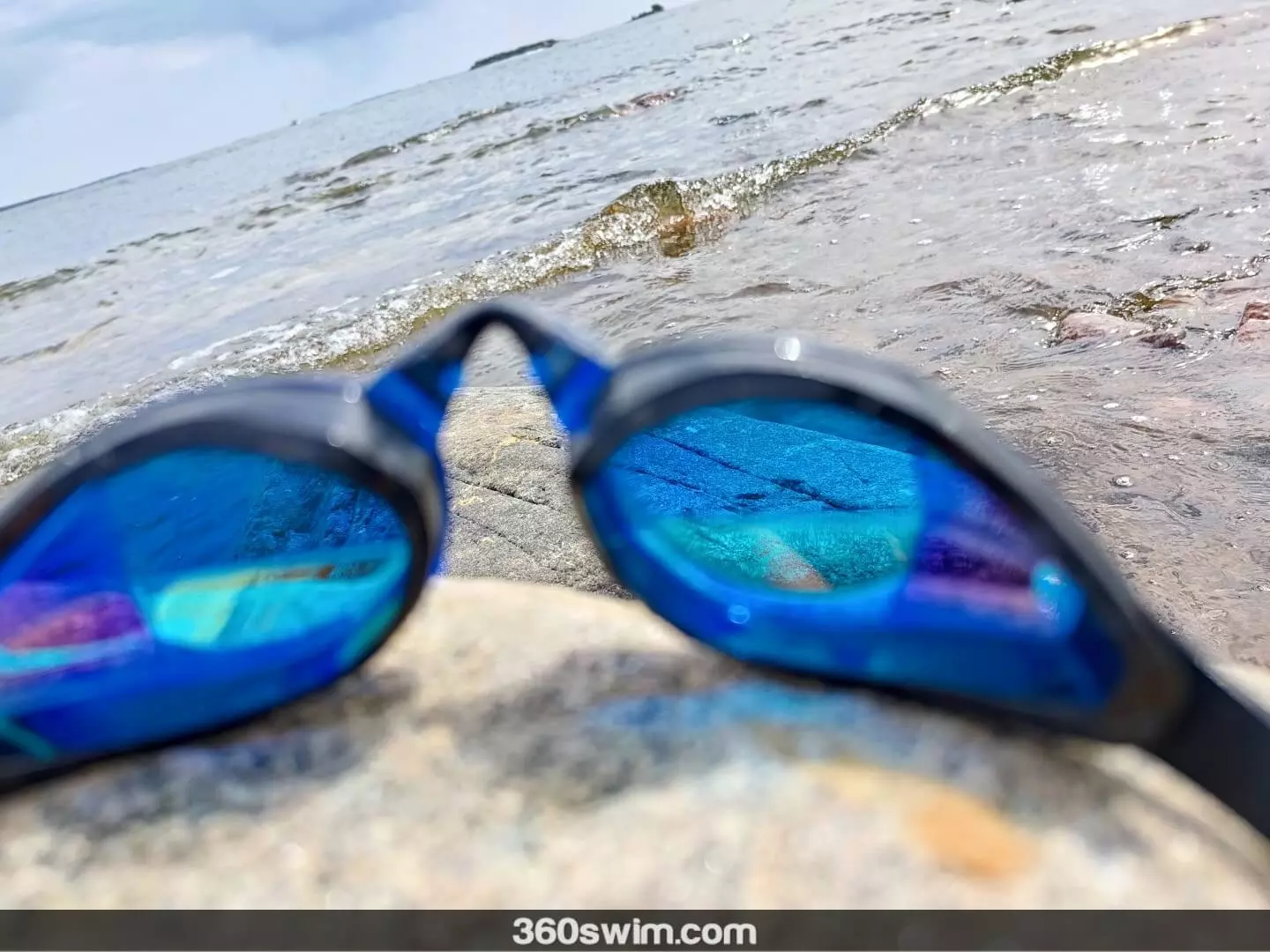 You might also be wondering, how much will this custom setup cost me? Well, it ain't cheap, that's for sure. The price tag ranges from 60 to 90 bucks. However, wouldn't you rather have goggles that are guaranteed to fit you than goggles that might or might not leak?
So, there you have it, the next generation swimming goggle revolution coming from the legendary Viking land of Denmark.
Now go out there and start swimming.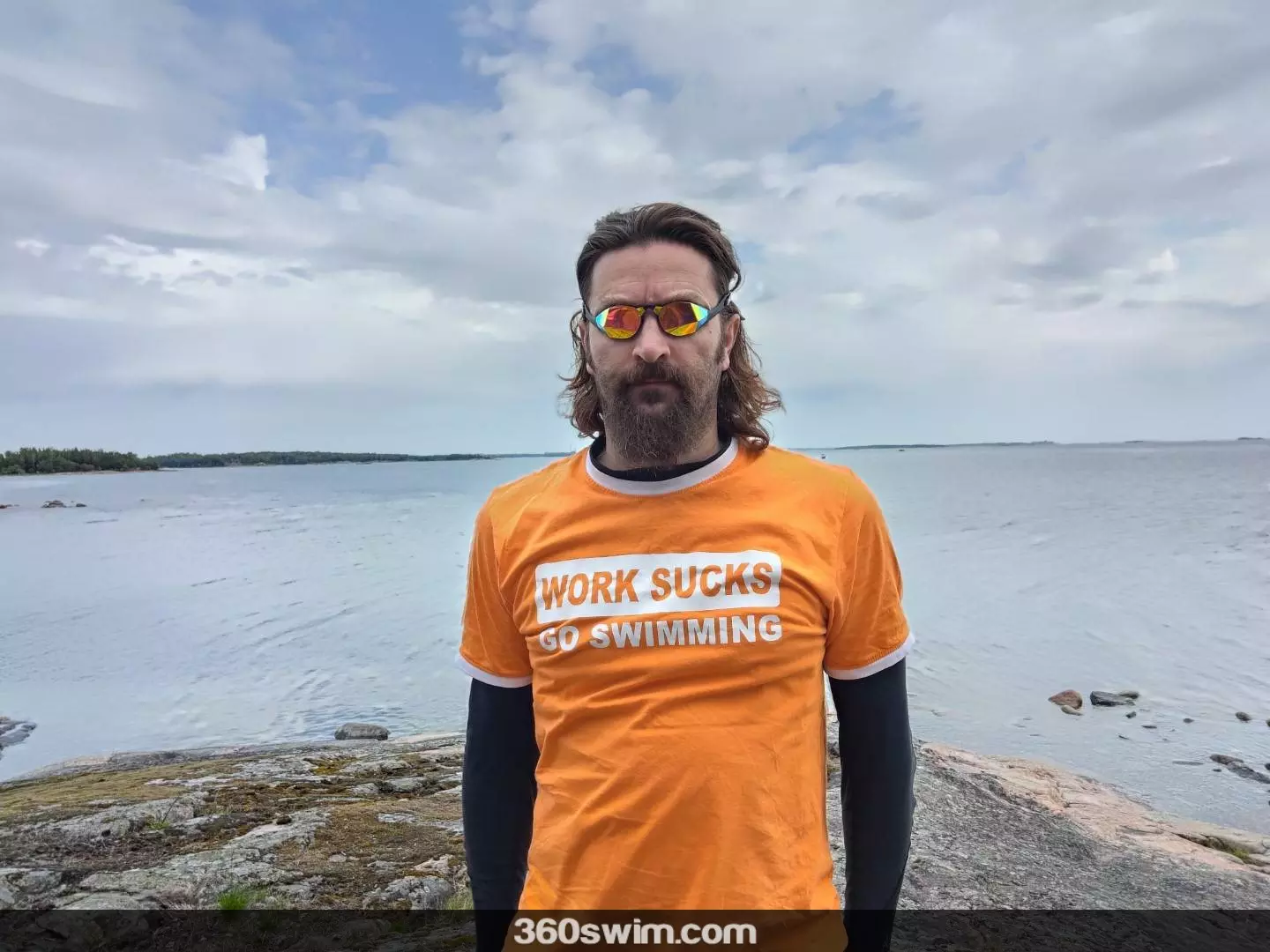 Final rating: