With the busy schedule we all have, I often find myself not having much time to do an extensive research online to buy a thoughtful present, so I look for pre-compiled lists to give me an idea of what to give to the person in question.
I know, I know, no excuses. I should do better, but procrastination usually gets the better of me.
Be it Christmas, birthday, anniversary or whatever other holiday or celebration, a good gift should be something useful or unique which will not be sitting in the back of the closet for the rest of its days and should cause a visibly positive reaction on the person's face.
This being a swimming blog, I've put together a list of some ideas for anybody trying to improve their swimming.
So, if you have someone in your life who deserves a gift from you and is
an avid open water swimmer
just a beginner trying to make a dent into a swimming career
a wannabe or a seasoned triathlete with his/her mind set on the next Ironman competition
a swimrunner training for the next Öttilö race series
a simply someone who loves to swim
this list of swimming gift ideas is for you.
1) Exer-Genie
This is a great compact little gadget which let's you have a full body workout wherever you are.
More importantly though, in terms of swimming, it is very useful for practicing your high elbow catch (early vertical forearm) without the hassle of worrying about other aspects of your stroke.
It works in a similar way like stretch cords, with the difference that you can maintain a constant tension and you can practice the actual freestyle stroke pattern one arm at a time.
In my opinion, every serious swimmer or a triathlete should have one of these and incorporate them into their workouts and off-season training.
Exer-Genie falls into the VERY practical and useful category as far as gifts go.
These fins have been on the market for a while and I have mentioned them before in one of my Christmas swimming gadget ideas posts, but they don't get the press they should, so here I go again, trying to make a case.
If you struggle with learning the proper flutter (freestyle) kicking technique, by wearing these fins, I guarantee you that you will grasp the concept and change your technique in just a few sessions.
I've used them on many occasions with beginner swimmers and the results were just astonishing.
After one or two lessons, the kicking propulsion improved drastically and most of them were able to kick out of the hip rather than the knee.
I just love it when products just work :).
With this gift, you are definitely going to relieve some frustration and stress for the person who will use them.
3) Corsuit
Having a strong core is a must for a successful swimming advancement. Why not then have a little help with this swim gadget?
The Corsuit serves as a sort of a casket for your midsection. It gives you constant real-time feedback on your body posture in the water and helps you, for example, maintains a flatter back, so your streamline is as smooth as it can be.
The Corsuit will be one of those gifts which will cause a bit of a stir as it is quite unique and not very well known on the market.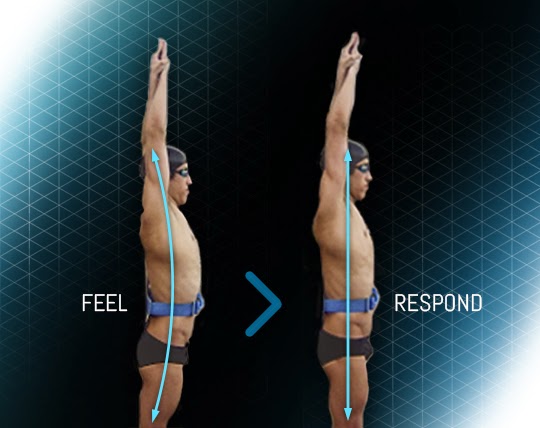 4) Palm Paddles
These are probably the world's smallest paddles, but also one of the most useful.
Their contour desensitizes your palm, so you do not grab so much water and are more focused on using your forearm, therefore making the front quadrant of your stroke much more effective.
Palm Paddles would make a very useful, but also a cute little gift :).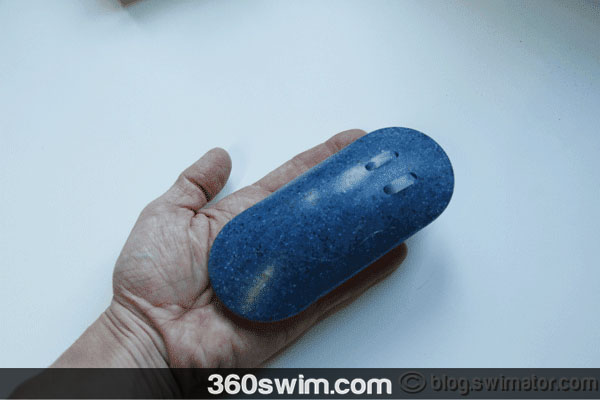 5) Aquaviz mask
This multipurpose prescription lens is so universal, you can use the same lens in your swimming goggles, skiing or snowboarding mask, sunglasses, paintball mask, snowmobile mask etc. etc. You name it and you can use it for it.
If you are not into wearing contacts or don't want to buy expensive custom prescription mask/goggles/glasses for every single sports activity you do, Aquaviz is for you.
So, go out there and find out the prescription values of your loved one and get them an Aquaviz, so they can see clearly wherever they go.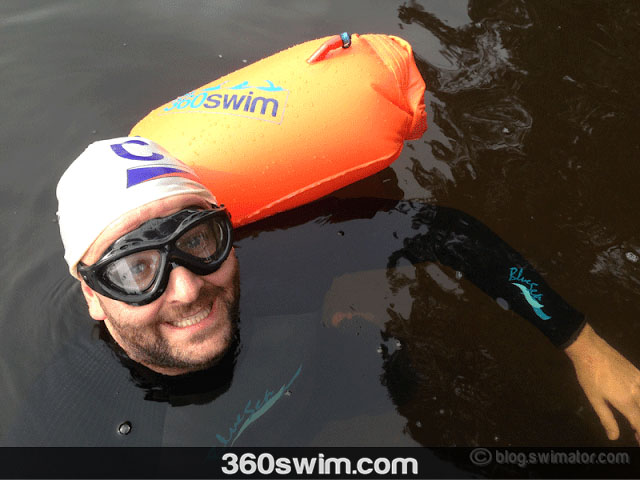 With its smart capabilities, you will no longer have to connect your watch to a computer to upload your swim data.
This watch does it by itself through syncing with your Android phone on your way home from the pool. So by the time you get to your cozy destination to sit on the sofa and to check your stats, they are already there.
With already ready integration to many exercise platforms such as this Swimming training and workout service from Swim.com, it makes it a perfect gift for any avid swimmer or triathlete. The modern gift for a modern swimmer.

If you want to go one step further, Xmetrics is the device of the future.
This swimming device has a new take on what a swimming computer should be like.
It can provide audio feedback in real-time.
Apart from the usual stats, it can, for example, tell you how fast your turns are and I am sure that is just the beginning.
If you ever wanted to give a cutting-edge technology gift, this is it. Let's start the "swimming without a watch" revolution together.
I love this product because it has all the things that a good product should have. 
Quality and thoughtful design, it is useful and practical, well priced and it helps people stay safer in the open water. 
This is a dry bag slash safety tow float which is used during open water swimming, so boats can see you better and you can take a rest if you are in trouble.
But don't let me stop you there, if for example, you find yourself at a beach, but do not want to leave your stuff on the shore, ready to be stolen, just stuff it inside the dry bag compartment and voila. It goes with you wherever you swim.
Perfect gift for an avid beach goer and traveler.
So, if the person you are buying a gift for swims in open water (be it a lake, sea, pond), with this gift you show them you care about their safety, but you also are thoughtful enough to get them something that they will actually use.
You might just save a life with this gift or open new horizons to someone who is afraid to go the open water swimming route on their own.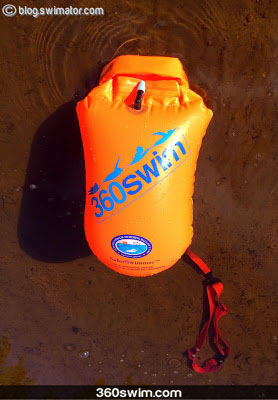 Alright, there you have my list of gift ideas for your fellow swimmers or triathletes.
If you do have some experiences with any of these, please do share them in the comments below, Facebook or on other social channels, so others can also benefit from your experience.
Have a great holiday season, Christmas, birthday, anniversary or whatever special occasion you are going to celebrate.
And don't forget, keep on swimming :).