Well, I haven't really been posting in a while (my apologies) as I've been traveling around the world and still am for a few months, but this news I had to share with some folks or actually more get your input on what you think.
Some of you have probably already read the articles or saw the results from the recent competitions where a lot of world records have been broken.
The speculations are just to say that these records were set due to the new Speedo LZR Racer bodysuit which was worn by all the record-breaking swimmers.
Speedo says that their new LZR Racer bodysuit cuts drag in the water by 5% and what is even more out there is that it increases oxygen uptake by 5% as well.
Wow, I can't even imagine how that is possible, but I guess that is why they called NASA to help them out with this one.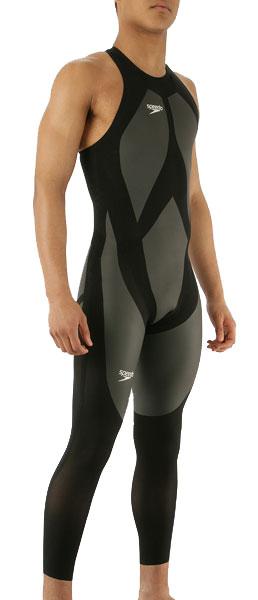 However, I do have to admit they do look very slick as depicted on the included image which was taken directly from the Speedo website. The suit has no stitching and has bonded joints like the space shuttle.
If you want to own one of the beauties, well, get in line as you can only pre-register for a "chance" to own one :).
I must admit, I am a bit on a border on this one.
On one hand, I am all in favor of modernization in sport, but on the other with this suit supposedly fitting like a corset which aids your body into a streamlined position, is this really a necessary addition?
I guess as long as everybody has one it should be a good advancement in the world of swimming.
What do you think?
Update: FINA has banned these suits from the competition, because they aid in flotation and also in streamlining the swimmer, so the swimmer swims with a lot less resistance.