No Comment.
Just watch and learn from one of the best swimmers of all time.
The Russian rocket - Alexander Popov.
The ultimate sprinting machine from Russia.
He used to have one of the most beautiful and most efficient strokes out there.
His coach Gennadi Touretski, currently living and coaching in Switzerland is a coaching mastermind of our time and has done a tremendous job of getting Alexander Popov to be the best sprinter in the world.
Alexander is a very tall guy which makes it easy to swim (same as Michael Phelps), however, his technique is what sets him apart.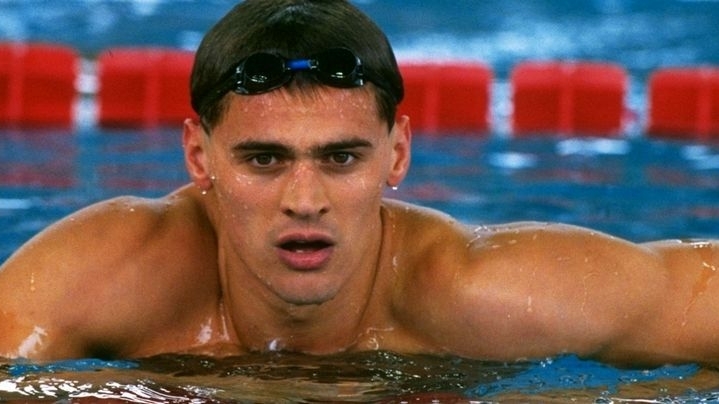 Watching him swim is just such a pleasure as he seems to be in this relaxed zen state of composure.
Alexander Popov up close and personal only for you.
When watching pay attention to his head position, body rotation, high elbow recovery, his high early vertical arm (catch) and just overall great freestyle swimming form.
To learn how to swim like Alexander Popov see the following posts for inspiration on technique and drill tips: